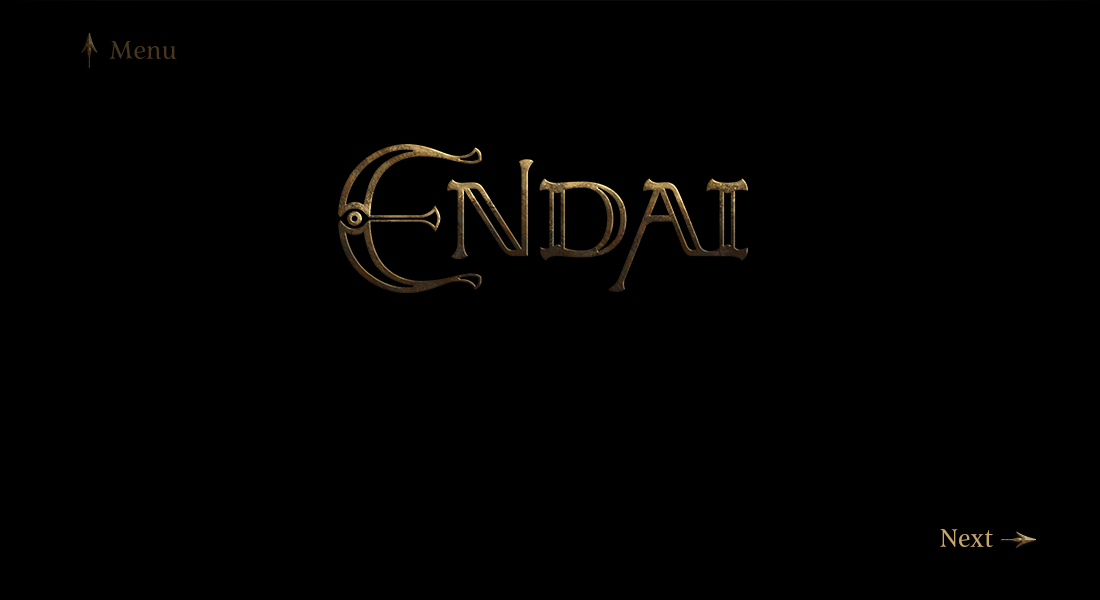 As the sun moves toward its peak, autumn leaves drift
lazily among the towering cherka trees and Artemaeans
from far and near ascend the branch paths.
All convene at the tokiate's heart
for a celebration held only once every
twenty-nine years: the Feast of Islaad.
The na'katar have returned!
People look up from their preparations
and gather to hear news from the border
as the na'katar pass through the village.
The na'katar approach the waiting toki
and katar. They stop and bow as one.
Shen steps forward to present the news
loudly enough for all gathered to hear.
Mana Toki, the Draejik
raiders are dead.

Our people and our
herds are safe.
The villagers cheer and the toki
smiles at the news. She bows her
head graciously to thank the na'katar.
On behalf of the Artemaean people,
I thank you for your efforts, and
I am glad to see you all home safely.
The villagers cheer again, and begin to
disperse to continue their preparations
for the festival. The air is abuzz with
new energy and optimism.
Kinyada steps forward and presents the q'kesh
to the katar with a respectful bow.
Tana Katar, thank you
for lending the q'kesh.
Tenook watches Kinyada with a mix of suspicion
and disapproval. After a moment, he accepts the
offered weapon and turns it to inspect the blade.
Kinyada's attempt at formality
gives way to mild irritation.
I cleaned it.
The katar seems not to hear the comment and
examines the other side, scratching at an
unseen speck with his thumbnail.
Iara sees the na'katar from the cave beneath
the Rock of Islaad. She grins and hurries toward
them, heedless of the daioko calling her back.
Kai!
Iara!
Kai catches her in a hug, glad to
see her after nearly a month away.
Oka then sweeps her, chuckling,
into an embrace that could nearly
go around her twice.
Kinyada gathers her into a hug next.
Heya, Pip.
Welcome back, Kida.
I didn't think you'd
make it back in time!
And miss you being raised toki?
When Kinyada releases her,
Iara finds herself facing Shen.
I um….
He clears his
throat uncomfortably.
Shen here got a scratch this
morning and insisted he'd
only let you see to it.
Oh! Is it bad?
It's kinda deep.
You should have let someone
see to it already!
Iara glances toward the cave.
The daioko gesture her back insistently.
Mana, it probably
won't take long—
Go and see to it quickly.
I'll…reassure the daioko.
Kagaya walks toward the cave
with her husband in tow.
Well, I'm…going to….
Kinyada….
Toki ceremony.
Tonight.
Before sunset.
Kinyada glances up at the sun, then back to Kai.
He grins, undeterred.
Plenty of time.
He bounds away with the grace of a dancer.
Shen shakes his head with mild disgust.
Amused, Iara watches Kinyada go
before returning her attention to Shen.
Well, come on, Shen.
Oka and Kai consider Shen and Iara.
Oka holds up four fingers.
Alright.
But it won't work!
Oka shrugs optimistically.
End of Scene 3.